BuckPay BodHD Body Nutrition
| | | | |
| --- | --- | --- | --- |
| | 858-707-0640 | | |
Protect Your Family's Health with
High Definition Body Nutrition Formula

SuperFX High Definition Weight Loss System QuickFX High Definition Rapid Weight Loss Formula
BLD High Definition Enzyme Probiotic Formula DAILY High Definition Whole Food Blend Multi-Vitamin and Antioxidant Formula RADIANT High Definition Skin, Hair and Nail Maximizing Formula.

You Will Look Good, Feel Good,
Have More Energy, Make Money and You'll Be Happy!
See Photos - Hilton Garden Inn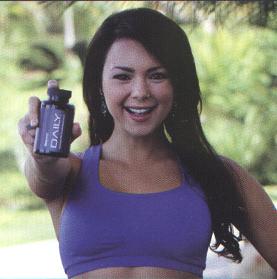 Lana Tailor
Television Personality
Actress and Model
Watch Video Entertainment Tonight Lana Tailor Photoshoot




Mickey NFL Player
Watch Mickey Pimentel sacks T.C. !




Shandi 2010 BodyBuilder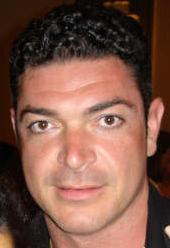 Edoardo Ciulli
1998 Title of European Bodybuilding Champion
Introduced BODHD to Only 50 VIP Guests
BodHD High Definition Body Nutrition
Watch Video Online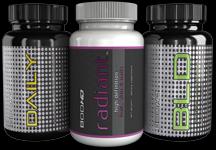 If You Love Yourself, Your Family and Friend's Health
You Have to Educate Yourself, Your Family and Friends with BodHd Enzyme Probiotic Formula and Whole-Food Multi with Antioxidants

Dr. Tanya Hudson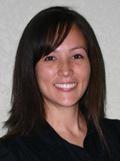 A premier living food based digestive formula, BLD offers the only combination 12 plant enzymes and 4 stabilized probiotics strains in one breakthrough product. When taken ith breakfast, lunch, and dinner, which provides the name's acronym. BLD's proprietary enzyme probiotic blend extracts vital nutrients and converts them into usable energy to restore and repair the body at the cellular level. Simultaneously, enhances the body's ability to digest all types of foods providing important health benefits like cleansing, detoxifying and healthy weight management.

Watch Video BodHD BLD Enzyme Probiotic Pudding Test

BLD Enhances and supports daily digestion. Cleanses and assists in the removal of toxins. Promotes improved intestinal health. Aids in the effective digestion of lactose, carbohydrates, fiber, proteins, and fat, as well as cooked, processed or pasturized foods. Supports immune system function. Support healthy healing from poor digestion: Stomach Acid or Heartburn, bloating, indigestion, constipation, gas, extended fullness.



Not all Digestive Enzymes are Created Equal. BodHD BLD High Definition Enzyme Probiotic Formula are ALL NATURAL – NO SYNTHETICS. Many of the digestive and systemic products on the market today contain enzymes derived from animal sources, such as the pancreatic tissue of cows, sheep, and pigs. However, microbial or vegetarian enzymes have several distinct advantages when compared to animal enzymes.
Testimonials
| | |
| --- | --- |
| | "BODHD and I'M THE SPOKES PERSON. WOW! What an honor it was when I was approached to be the face of an all NEW HEALTH SUPPLEMENT Company. The owners had me try the product to and I just fell in love. It's an all natural, holistic product that helps with weight loss, cleaner livers and kidneys. In addition it even helps with skin, hair and nails! Everyone's main concerns: Look good, feel good! |

Here's the 411, Eat what you want and let the enzymes work for you. Huh? Yeah, that's what I said! No Gym, No Diet! Just ad the product and there you go! Check out the site to see the opportunity behind the healthiest, chemical free, all vegan product that even digests GLUTEN and all the processed guck we eat everyday! Make sure to hit the "JOIN" button! Save your spot… before it's too late!" Lana Tailor Watch Lana Tailor Actor Reel 2010


"As a professional athlete in the NFL, I have to keep my body in peak condition at all times. I've tried a lot of products, but I can honestly say that nothing compares to the results I get from BodHD. I'm leaner than ever and just as strong." M.P. - San Diego, CA

Click here Watch Carpenter Gets Pimenteled
"As the CEO of a top modeling agency, it's important that I look like amillion bucks. Radiant has improved the overall radiance of my skin and hair in such a short amount of time. And, my eyelashes are so full and sexy everyone is asking me what I'm doing. Now my secret is your secret - it's RADIANT!"
Caramie Cason - CEO Must Have Talents (MHM), a sought-after talent and promotional agency representing models from Texas, Florida and Los Angeles. MHM models have been featured in many magazines including Maxim and Oxygen, commercials, album covers, videos, and has hosted well-known high-end events throughout the nation and across the seas.

Caramie Cason and Rachel Bringing Sexy Back Video
"DAILY gives my body everything that it needs to maximize my extreme workouts. Even after hours of intense training. I have tons of energy! Anyone who really cares about their health and their body needs DAILY. Best Multi-Vitamin I've ever taken."

Edoardo Ciulli - A native of Italy, at 6 foot 5 inches tall, 296 pounds with 6 percent body fat, is literally larger than life. Incredible achievements include modeling for italian fashion icons Dolce & Gabbana and Versace, and was also selected as a fitness model for GNC. Edoardo went on to win the 1998 title of European Bodybuilding Champion. He has been featured in several GNC publications, has appeared as a fitness expert on several television shows and an entreprenuer.

Testimonials: Tylene Roderiguez, Lana Tailor, Mickey Pimentel and many more...

"I have arthritis in my fingers from playing baseball in my younger years and my lady friend asked me to try these enzyme probiotic capsules. After a week and half I could feel a little better." S. L. - Tempe, AZ

"For the past 2 weeks now, I've been taking this BodHD BLD enzyme probiotic capsules. I don't eat breakfast, so I tend to eat a lot for lunch and dinner. After an hour of eating, I don't feel full and sleepy and I have more energy. In fact my belly is flatter lately. I think that's cool!" A.L. - San Diego, CA
"Jam Session or Dinner Dance almost every week. I'm over 65 years old already, since January 31st, and I feel more energetic taking 3 capsules a day of the BLD enzyme probiotic after every meal." N.R. - Chula Vista, CA
"Constipated - fewer than three times a week, but not anymore... Thanks to BodHD BLD enzyme probiotic! Now I go every day, six o'clock, every morning. No more pain even after eating steak, chicken, or pork with no veggies." D.A. - San Diego, CA

"Especially late at night after eating heavy dinner, I have too much gas. Mentioned to a friend and she gave me a capsule to try, and no gas that night! Just bought a bottle last week. 3 times a day keeps the gas away, no more pain." L.G. - San Diego, CA

"Lactose Intolerance - Cannot drink milk for a long time, not until last week when a friend of mine challenged me. If I'll take a capsule of BodHD BLD enzyme probiotic before drinking milk, NO diarrhea. It works; I've been drinking milk shakes with my kids every night now before going to bed." S.F. - San Diego, CA

"Every month on my period, I have no appetite, can't eat and I feel bloated. A friend gave me 9 capsules of BodHD enzyme probiotic. Surprised, it works fast, I'm not bloated and my appetite is back while on my period. I need to have these capsules every month now." L.D. - San Diego, CA

"Because I'm taking too many medications, an old friend suggested to me to take BodHD BLD enzyme probiotic to cleanse and assists in the removal of toxins caused by too many medications. My wife was curious and she tried the enzyme probiotic too and to her surprise the acid reflux was gone after 2 days. We've been taking the capsules for more than a week now. Thanks old friend!" L.T. - Chula Vista, CA

"No more gout on my feet and elbow after taking 15 capsules of BodHD BLD enzyme probiotic. Now I could wear my shoes again and for sure will join BodHD as an associate to start making money because I know BodHD BLD Enzyme Probiotic Formula works for me. Imagine All natural - No Synthetics and my gout is gone." R.A. - San Diego, CA

"My doctor said, I'm borderline diabetes and borderline high blood pressure. Need exercise and watch my diet, but it's hard. Almost every day, I feel a slight ache in the back of my head because I probably ate more than I should, but since I'm taking the BodHD Bld Enzyme Probiotic for the past 2 weeks, I feel better." L.A. - San Diego, CA

"I have struggled a long time with Irritable Bowel Syndrome. A friend suggested I try a few BodHD products. Within days I noticed a change in my symptoms. I'm so excited that these products are going to be available for everyone. And, I can't wait to see what else this company comes out with. Amazing!" T.B. - Phoenix, AZ

"For me, this BodHD BLD Enzyme Probiotic Formula is for everybody. For the healthy people so they could digest food faster and absorb the nutrients the body needs from the food they eat, especially active people to have more energy. For the sick people so it could Improve, Enhance, Promote, Aid, Support healthy healing from poor digestion and Cleanse & Assist in the removal of toxins from too many medications they're taking. Children ages from 7 years old eating junk foods." L.F. – San Diego, CA
"I have struggled a long time with Irritable Bowel Syndrome. A friend suggested I try a few BodHD products. Within days I noticed a change in my symptoms. I'm so excited that these products are going to be available for everyone. And, I can't wait to see what else this company comes out with. Amazing!" – T.B., Phoenix, AZ
"Normally I have thin, sparse lashes. About a week and half after I started taking the BodHD products I saw a big change in my lashes. With BodHD my lashes are thicker, fuller and more beautiful. You can really see the difference." - Jen L. Lake Oswego, OR



Is there a difference between vegetarian enzymes and pancreatic enzymes? Yes. Without the option of supplementation, you would typically take in enzymes from eating fresh, living fruits and vegetables – vegetarian enzymes. Pancreatic enzymes are secreted by the pancreas of an animal – as a supplement, they are derived from the pancreas of cows, sheep, and pigs. BodHD BLD follows the law of nature to replenish your meals with vegetarian enzymes. These enzymes function in a broader pH range as compared to pancreatic enzymes and are derived from non-animal sources.



Diagram Human Digestive System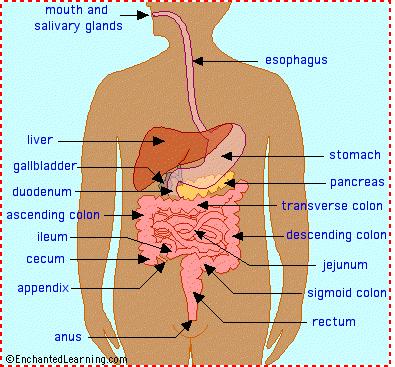 Human Digestive System
Is Very Complex



Why is it important for me to take a blend of enzymes for healthy digestion? Enzymes are very specific in their actions. For example, lipase digests fats and protease digests protein. Realistically, you are going to eat meals that contain varying amounts of fats, carbohydrates, sugar and protein. For this reason, it is important to take an enzyme supplement that contains a variety of enzymes, such as BLD, to breakdown these components. These enzymes also help to digest "hidden" ingredients such as wheat or dairy that are found in many dressings and condiments.

Enzymes are energized protein molecules that carry the body's life force. They are involved in every action and reaction that occurs in every single function and cell of the body. We cannot live without enzymes. If we suffer from enzyme deficiency, our health deteriorates. Degenerative diseases are a direct result of insufficient enzyme levels. All other nutrients such as vitamins, minerals and also hormones need enzymes to carry out their functions. Enzymes are the body's labor force. The life energy of enzymes is what sets enzymes apart from all other nutrients.

Metabolic Enzymes - These reside in your body and their function is to build and repair cells and tissues. They are also a large part of our immune systems. Metabolic enzymes carry out the body's work.

Food Enzymes - These enzymes reside in raw food (not cooked or processed). Food enzymes aid in the digestion and assimilation of the food's nutrients. Heat of over 118 degrees fahrenheit will destroy live enzymes.

Digestive Enzymes - These enzymes assist in the breakdown of cooked (or dead) food. Cooked food has no live enzymes to assist in the breakdown of the dead food so the body must supply the enzymes. Digestive enzymes are limited in the body and if pushed beyond their reserves will borrow from the metabolic enzymes which sets the cycle for degenerative disease.

The human digestive system is very complex. There are many parts with different functions that all contribute to the desired final result - complete digestion and absorption of the nutrients from the food we eat. With today's "modern" foods, it is obvious as to why we need to supplement with a digestive enzyme formula. This digestive system blend must contain digestive enzymes to ensure complete digestion and utilization of food nutrients. Without it, we are destined to suffer from digestive system problems.

If you eat cooked or processed food, you need additional digestive enzymes. Our bodies were not designed to eat dead food. The act of eating dead food places an additional workload on the body's stores of digestive enzymes and after some time, will be required to "borrow" from the body's metabolic enzymes. By depleting the metabolic enzymes, you are now setting yourself up for degenerative diseases, as a direct result of our "dead food" diets and digestive enzyme deficiency. Aside from cooking food, irradiation, pasturization (which is cooking = dead milk), processing and chemical food additives all destroy enzymes. You can see why our bodies cannot keep up with their repair and rebuild functions.

Million of Americans suffer from digestive problems. Antacids, laxatives, fiber, prescription and over the counter medications are used to mask the real problem - insufficient digestive enzymes and incomplete digestion of food. These products alone fill an entire isle in the grocery and drug stores. Now the body has to work even harder "trying" to breakdown the food in the intestines (food is supposed to be mostly broken down before it hits your intestines). Incomplete digestion causes many ailments further down the line (intestines) and affects the entire body's health.

Is there a difference between vegetarian enzymes and pancreatic enzymes? Yes. Without the option of supplementation, you would typically take in enzymes from eating fresh, living fruits and vegetables – vegetarian enzymes. Pancreatic enzymes are secreted by the pancreas of an animal – as a supplement, they are derived from the pancreas of cows, sheep, and pigs. BLD follows the law of nature to replenish your meals with vegetarian enzymes. These enzymes function in a broader pH range as compared to pancreatic enzymes and are derived from non-animal sources.

Why are probiotics added to BLD to support healthy digestion? Probiotics (another name for friendly bacteria) were added for two reasons: (1) friendly bacteria, such as the DDS-1 Lactobacillus acidophilus, produce enzymes such as protease, lipase, and lactase to aid in the digestion of foods as it travels through the small intestine, and (2) friendly bacteria inhibit the growth of food borne bacteria or microorganisms thus supports your body's natural immune defenses.

Athletes use enzymes to speed up recovery from injuries. On average, the recovery time is cut in half. An injury that would sideline an athlete for 2 weeks would now only take 1 week before they are healed! Enzymes are the "repairers" of the body. Enzymes taken on an empty stomach go straight to the blood to digest undigested food particles in the blood and tissues, repair tissues, attack parasites and more.

Contact Andy Lopez BodHD Independent Associate
Andy Lopez Network
10717 Camino Ruiz, Suite 101
San Diego, CA 92126
(858) 707-0640



BodHD SuperFX - High Definition Weight Loss System

New weight loss system for 2012. Try BodHD SuperFX and join the thousands who will soon experience a breakthrough Weight Loss System featuring the super slimming and anti-aging power of Super Foods. Whole Food Nutrition and Probiotic Enzymes. Take off up to 10 pounds in 10 days with BodHD QuickFX rapid weight loss program, experience more energy and burn more calories and fat faster than ever - all while giving your body the optimal nutrition it needs.


BodHD QuickFX - High Definition Rapid Weight Loss Program

Take it off! Up to 10 pounds in 10 days! QuickFX is BodHD's cutting edge rapid weight loss program created to intensify your weight loss and fat-burning results as part of BodHD SuperFX Weight Loss System. QuickFX contains 2 of the hottest New weight loss products specifically developed to create Super fast results! BodHD FIX and BodHD FUSION that will help you take Take It Off in record time.

Here's what people who've already experienced BodHD SuferFX and BodHD QuickFX are saying...

"When I started QuickFX I was 205 pounds. Within 10 days, I was down to 195 pounds. I felt great throughout the entire program and had no cravings. I just can't believe I'm down 2 waist sizes so quick!" Dr. David V., Mesa, AZ

"It's official. After only 10 days doing the QuickFX weight loss program, 19 pounds are gone forever. This was way too easy!" Kelly K., UT

"I've lost 27 pounds and 8 inches in 35 days! I have gone from a size 18 to a 14! I have confidence that the 50 pounds I have to lose will be gone soon. No cravings. No jitters. No lack of energy. I have total control - Wow! I am so happy!" Lisa P., Phoenix, AZ

"QuickFX is the only weight loss program that I've ever done where I feel energized, full and healthy. I have lost 38 pounds in 35 days and feel wonderful so far. I'm ready to lose even more." David P., Tucumcari, NM

"Weight Loss is now easy, fast, and affordable! Lose that belly fat, feel better and look better, increase your energy level, be much more productive, may possibly lower your blood pressure and risk of heart attack, might cut your risk of diabetes. Make a personal choice to be healthy for life!" Andy L., San Diego, CA


DAILY - High Definition Whole Food Blend Multi-Vitamin & Antioxidant

An exclusive blend of whole food based vitamins, minerals and antioxidants, DAILY is a revolution. It's like having the benefits of 3 nutritional products in one. DAILY's proprietary formulation combines 17 super foods supplying nutrients that are essential for overall health and well being, patented minerals in the form of amino acid chelates to enhance the daily absorption of healing nutrients and antioxidants including Super Oxide Dismatuse (SOD) precursors to fight off the daily damage caused by free radicals.

DAILY Provides nutrients essential for daily health and well being. Supports immune system function. Assists in neutralizing free radical activity. Contains phytochemicals, Coenzymes and cofactors from whole foods that support superior absorption within the body. Formulated with food vitamins. Benefits from non traditional nutrients such as spirulina and chlorella.

RADIANT - High Definition Skin, Hair & Nail Maximizing Formula

An advanced all natural nutritional product exclusively formulated to promote age deying skin hair and nails, RADIANT is as close to the fountain of youth one ca ever achieve. With rejuvinating ingredients like silica, vitamin A, C, E, and Selenium. Evening Primerose, Collegen and Antioxidants, RADIANT's amazing blend of ingredients works from the inside out to help nourish skin, to help grow longer, fuller lashes and healthier hair, as well as to help strengthen dry, brittle nails. Supports beauty from within using all natural ingredients.

RADIANT is a revolutionary "cosmeceutical" that replenishes the body with key ingredients not found in a typical daily diet. These key ingredients hold the key to ageless beauty. Assists in Softening Fine Lines, Regjuvenating Skin and Reducing Skin Inflammation. Promotes the growth of longer, Fuller Lashes. Radiant - Helps to Slow Hair Loss and Promote Hair Re-Growth. Assists in restoring and Strengthening Dry, Brittle Hair and Nails.


If you have any medical conditions, questions or concerns regarding taking a health supplement, BodHD recommends first consulting with your professional health care provider. These statements have not been evaluated by the Food and Drug Administration. These products are not intended to diagnose, treat, cure, or prevent any disease.

BodHD High Definition Body Nutrition
BodHD offer a revolution in nutrition performance technology that separates us from other nutritional wannabes with quality ingredients and formulations supported by our proprietary High Def Cellular Delivery System. BodHD innovative system incorporates five critical components as part of our nutritional product offering:
Food-based Vitamin Complexes- Enhance Vitamin Potency

Organic Amino Acid Chelated Minerals – Increases Nutrient Absorption

Stabilized Probiotics – Amps up Digestion and Cleanses

Plant-Based Enzymes – Improves Nutrient Bio availability

Antioxidants – Supports Immune System and Free Radical Protection
SuperFX High Definition Weight Loss System QuickFX High Definition Rapid Weight Loss Formula BLD High Definition Enzyme Probiotic Formula. DAILY High Definition Whole Food Blend Multi-Vitamin and Antioxidant Formula. RADIANT High Definition Skin, Hair and Nail Maximizing Formula. BodHD Professional Line of Products are ALL NATURAL – NO SYNTHETICS, virtually unheard of in the Direct Sales industry and perfectly positioned for the Health Professional market. And, BodHD other product line focuses around problem solvers that we most of us can relate to like Sleep. BodHD also have a hot, new product that no one else does for skin, nails and hair (25% increase in eyelash length in 30 days).
Be sure to join BodHD and prepare yourself for a body and a business that defies the ordinary. We're talking HD Baby!

It's no wonder why BodHD Product line is already being used by a list of Who's Who in the health, fitness, athletic and entertainment industries.

While many people take vitamins and minerals, most nutritional products on the market today really do little to give our bodies the nutrients it needs. It takes way more than exotic ingredients and cool packaging to keep our bodies in picture perfect health.
After establishing a successful multi-million dollar high quality nutritional brand in Retail Stores used by a popular MVP NBA Player and others, Sean Loomer and Tylene Roderiguez wanted their product knowledge, resources and expertise to benefit cosumers in a bigger way both physically and financially.



Sean, who had already generated millions in Network Marketing as a Company owner and distributor knew the Direct Sales industry was the only way to make their vision for creating High Definition health and wealth come true.
| | |
| --- | --- |
| | Ray Grimm - The founder of several successful direct sales weight loss and nutritional supplement companies, Ray Grimm possesses more than 25 years of industry experience. Ray Grimm belongs to the Direct Selling Association (DSA) and the Multi-Level Network Marketing International Association (MLMIA). Ray Grimm began his career in direct sales in the early 1980s, noticing that his wife and her friends would often discuss nutritional supplements. |

Ray Grimm saw the potential for wellness companies structured around a network marketing or direct sales approach and launched his first venture in 1983. Since that time, Ray Grimm has founded 3 companies that achieved $50 million in annual sales by their 5th year in business. Ray Grimm has helped hundreds of individuals become wealthy through his direct marketing approach, and he has developed products and systems that have assisted countless people in leading more healthful lives.

Press Release April 10, 2010: Multilevel Marketing International Association (MLMIA) Recognizes Top 25 - The Multilevel Marketing International Association (MLMIA) had its annual conference at the at Radisson Hotel in Orange County, April 22 - 24, 2010. The High point of the conference was the Awards Banquet where 25 people around the globe were awarded the "best of the best" from 150 nominations. Nominations were chosen from the 60 - 80 million people in Direct Sales from around the globe. MLMIA Hall of Fame members voted in a blind ballot to select 25 from the 150 nominations to receive the award. Ray Grimm is one of the winners announced.


Daran Grimm
BodHD Co-Founder

Daran Grimm's career in Direct Sales began more than 30 years ago as a Sales Representative for Avon Cosmetics while she attended California State Fullerton. After graduating from college, Daran married Ray Grimm and became the youngest buyer for Bullock's Department Stores. After a successful career in fashion buying, she returned to Direct Sales upon the birth of her first daughter. It didn't take long before Daran earned a lucrative income and became one of the Top 5 Distributors for a well-known weight loss company. As a result of Daran's success, Ray, who was already an established entrepreneur, became a student of the Direct Sales industry. Together, Daran and Ray have Co-founded three highly successful multi-million dollar companies in the industry and are now working together on their next, soon-to-be most successful, venture BodHD. Daran's inspiring personality and philosophy has also led to the development of her Pearls of Wisdom Face book site, which has thousands of friends who share words of wisdom every day. While Daran's contributions in the business and motivational arena are well established, so is her long-time commitment to abused and neglected children. Daran Grimm has been active in Child help for more than 25 years, her and Ray were recently awarded Childhelp's Day of Hope Corporate Award in Washington, D.C. and she currently serves as Vice President of Childhelp's Southern California Auxiliary.
| | |
| --- | --- |
| Ray Grimm / Rachel / Andy Lopez / Edoardo Ciulli | Ray Grimm / Rachel / Edoardo Ciulli / Andy Lopez |
| | |
| --- | --- |
| Andy Lopez / Dr. Tanya Hudson / Naz Riel | Andy Lopez / Ray Grimm / Rachel / Edoardo Ciulli |
| | |
| --- | --- |
| Sam Farinas / Tylene Roderigues / Andy Lopez | Sean Loomer / Andy Lopez / Sean's Dad Age 82 |
TESTIMONIALS

Read about how real people who are building their own Residual Income


| | |
| --- | --- |
| | "How many people can TRUTHFULLY say "I love my body inside out?". Seriously. There are so many people that message me to discuss their dissatisfaction with their shape, weight, and even their aesthetic appeal such as hair and skin. My answer always is: "you are what you eat". BUT, get this, I eat whatever I want. Hate me yet? I eat whatever I want and I ad one simple thing, enzymes. |

After so many years, our bodies discontinue to produce enzymes, and lets face it if your a drinker, smoker, drug abuser, those enzymes and more have been gone for a while. That means, slower metabolism, liver problems and yep, digestion problems leaving you with a round belly! Lets get you all cleaned up! Message me and let me know what you want to fix (weight loss, thicker hair, healthier digestion, clear skin and more) and I'll be more than happy to discuss the best plan for you! You might even want to start making some extra dollars with it! Check out the videos here and get started in the right direction with me and many more!!! Have a look at the website and see for yourself." Lana Taylor

"I've been in the Network Marketing Industry for the last 15 years. This is the most exciting new company I have ever seen. I know enough to know I'd be an idiot if I didn't jump on board now. I'm in like Flynn." J.S. - Phoenix, AZ

"This is a once-in-a-lifetime opportunity to get a top spot in a company with this caliber of leadership." D.D. - San Diego, CA

"I've watched from the sidelines too many times or was late to get in. When I heard about Launch in HD, I told my husband I was joining and he said, "Baby, go make millions!" I plan to do just that. Just wait and see." A.R. - Las Vegas, NV

"Incredible! That's the only word I can think of to describe Launch in HD. I've been in Network Marketing before, but I have never had a company make it so easy to start. All I can say is, Watch out world, here I come." G.W. - Phoenix, AZ


"Once I saw this company I enrolled immediately. This is the next global giant in this industry. Never seen a company with this kind of horsepower in the beginning stages! - N.R., Chula Vista, CA

"I have been in the Direct Selling Industry for 20 years and never seen such a well thought out Business Plan as this. Great Products, unbelievable Pay Plan and Rewards program that is the best ever. - A.A., San Diego, CA
Position Yourself at the TOP

BodHD. The sky is literally the limit when you join BodHD. Not only do you and everyone you know get a chance to check us out, you get to use a proven Marketing System full of cool content and business building tools right at your finger tips. But, the ultimate - you get a top position in one of the hottest new companies.